At Leashrly Life, our dog walkers, pet sitters, and professional obedience trainers know your pet is part of your family. We treat every pet as one of our own, and strive to provide reliable, personalized, loving care that is second to none. We welcome customer feedback and invite you to see what our clients are saying about us. We also encourage you to leave a comment or review by visiting one of the links below, or by sending an email to
info@leashrlylife.com
What our Clients are Saying:
"We have been so happy with our Leashrly Life services! Our dog Bailey is very persnickety and rightfully so. She is mostly blind and deaf, a rescue off the streets of Texas and old. After trying several kennels, we realized she needed an in home situation. We met with Leashrly Life and they found us the perfect person. If not for them, we would not be able to travel. Bailey loves her sitter and her sitter loves her. She is part of our family.
Marilyn is a godsend for sure. We had no idea Bailey was going to be such a challenge but she chose us and she's living out her days well loved."
-Barbara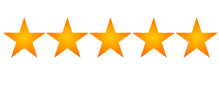 "First I just wanted to let you know how happy we are with Diana who had Gus for a few day note s and brought him to our wedding! Her and her daughter brought him, stayed until we were done taking some pictures with him and made sure he had cold towels to lay with and ice chips to eat for the drive home since it was so hot. She really went above and beyond and we just wanted you guys to know!"
-Sarah W.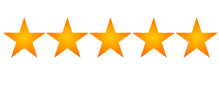 I used Leashrly Life while I was dog-sitting for a couple months for a friend. We had Craig come every weekday during lunch to walk a VERY energetic doberman. I was so impressed with the communication and the service. The dog LOVED Craig (he would wait by the door around noon each day!) and I would get a text every afternoon assuring me the walk went well and the dog was OK. They are very accommodating to my ever-changing schedule – the online booking is awesome. Thank you Ann Marie and Craig!!!
-Caitlin K.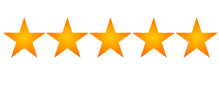 "We signed up for a frequent dog walking visit, hoping our puppy would get a quick walk in while we were busy at work. We didn't expect the level of service excellence, expertise, and energy that came with our walker. Jess is exceptional. She takes her job seriously and truly connects with our dog Bones like a professional trainer. She makes the most of her visit, constantly switching up activities –  even practicing dog training standards that lead to great obedience. We can tell she has a passion for animals which results in Bones receiving more than just "a quick walk". She is mindful and respectful of our home which greatly contributes to our positive service experience.  Overall, the business is excellent to work with and makes it extremely easy for us to add/adjust appointments to meet the demands of our busy schedules. We are grateful to have found a trusted dog walker and local business."
– Nicole and Kenny G.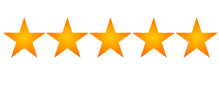 Our experience with Leashrly Life has been wonderful. We have such peace of mind knowing that Monica is taking care of our puppy during the day. She is so reliable and sends a thoughtful text each day after her visit. It's really reassuring to know that he is in good hands. Thank you!
-Erin N.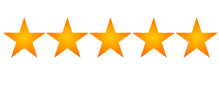 We use Chris from Leashrly Life 3 times per week for our two dogs. We do not live in an area where they can be easily walked so she spends more than 30 minutes each day playing ball and throwing the frisbee around the yard. We have used LL for almost a year now and things could not be better. Great service…easy online scheduling and convenient invoicing online.
-Scott M.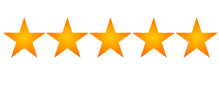 We hired Leashrly Life to walk our two Jack Russell Terriers Dallas and Lucy when we moved to Walpole from Cambridge. We have been impressed with the service and professionalism which is above and beyond any services we used in Cambridge. Anytime we have had something come up last minute they have been responsive and accommodating. Andrew has been so patient with the dogs as they transition to life in the suburbs and as we navigate the aging of Dallas who is 15 now.
-Katie B.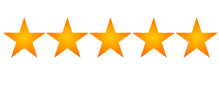 I can't recommend these people highly enough. They are knowledgeable, friendly, accommodating and professional. I use their services frequently when I go out of town, and my pooch loves his time with them – bounds out of the car at Maryanne's house – and I am always assured that he will be fine with them. If you are looking for walking or sitting services, I honestly don't think you could fine better.
-Bill C.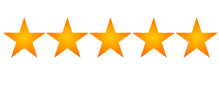 Totally and unequivocally the best dog sitting facility in the state! Professional and courteous and comes highly recommended by me and my military community.
-Allan R.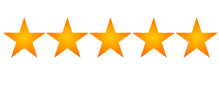 "Diane is great with our feisty little puppy. He looks forward to playing with her and she really cares about him and goes above and beyond to make sure that our pup is well looked after. She is always on time and reinforces all our house rules for Mica, which is great for training. Leashrly Life gave us the best options for pet-sitting and I am a very happy & satisfied customer."
– Chandana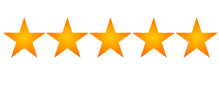 ---
Other Reviews …

"Thank you for hooking us up with Mary Ann. Louie was so happy when we arrived to pick him up…I think he would've stayed forever!! We will use Mary Ann again. She was WONDERFUL!"
"Lisa, thank you for making our vacation relaxing by finding Ali for Mattie. She was amazing!"
"I wanted to let you know how happy I have been with Leashrly Life. I use both your dog walking and dog sitting services and I have been beyond impressed. In January, I got stuck in the Dominican due to a winter storm and Jet Blue's regulation crisis. I cannot tell you how fabulous our dog sitter, Dee and Lisa were at assuring me that they would take care of my dog and that I did not need to worry. Lisa is also great. She always gets back to me in a timely manner and is amazingly helpful."
"Thanks again for everything. We had a great experience with Leashrly Life and truly appreciate all the TLC that has been given to Cyrus and Marcus."
"I just wanted to tell you how happy we were with Sandy's sleepover arrangements.  Allison, Henry and their family took great care of Sandy and returned her to us happy and healthy. We will be sure to call next time we go away!"
"I wanted to let you know that we were very pleased with Craig and Millie was very happy. She got along great with his dogs and him."
"We wanted to thank you for what appeared to be a smooth transition for our dog Luna. We hope Cathy wasn't too inconvenienced by Luna being stubborn and shy, but I know she is amazing with animals and had no doubt she would be successful in getting Luna to do what was needed. We were very pleased, and I think utilizing your company's services going forward for travel situations will definitely be top on our list."
"Thanks so much for everything you all do for Bauer! He is such a happy pup when Mary Ann comes. My husband has most of the winter off due to the nature of his job and will be around, but we decided there is no way we are letting Mary Ann go! Bauer would miss her too much!!!!!!"