It's all about a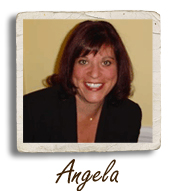 is owned and operated by professional dog trainer, Angela Wilcox who is also the proud owner of a mixed breed, rescue pup named Lily. Angela has worked with dogs for many years and enjoys the companionship and satisfaction she gets through


Trained at Pawsitive Dog Training School for Dog Trainers by Mark MacRae, Master Trainer/Owner, Angela participated in intensive, hands-on training with a variety of breeds and temperaments. She has completed all requirements in the Dog Trainers Program and is qualified in all levels of obedience, behavioral modification, temperament evaluation, breed selection and basic medical.   

 is fully insured and bonded. References are available upon request.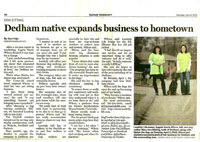 View Newspaper Article
"Read about Leashrly Life in a recent article in the Dedham Transcript about our expansion into the Dedham, Westwood, Norwood area."
You can read more about Angela in this press release.
The Norfolk Boomerang recently featured Angela in this article: Local Businesswoman Builds Successful Portfolio Career. (See Newspaper PDF) (View Insurance Certificate)

Pet photography studio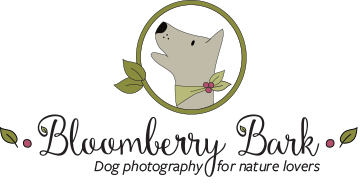 wrote a profile on Leashrly Life owner Angela Wilcox which can be viewed on their website.
More About Training
Your dog's training should be based on its individual personality, past and present behavior, aptitude

for learning, breed characteristics, social development, and most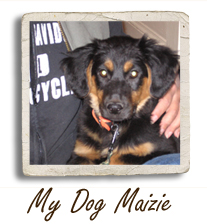 importantly your family's goals. Not each dog can fit into a singular "method" of training and therefore it is important to find a trainer that has the ability to modify your dog's training based on you and your dog's goals. Your dog's training should be designed to teach your pet useful obedience commands, good manners, and acceptable behavior patterns. Your dog's training would not be complete without you, the owner, learning how to properly handle and effectively communicate with your dog.
While socialization helps to domesticate your puppy, dogs must also learn how to communicate with people in everyday life activities. Obedience training is the key to effective, clear, and consistent communication. This form of canine education is based on trust and mutual respect. An individual dog's obedience training will be influenced by the breed characteristics, genetics, personality, past and present behavior patterns. Training will also be influenced by the goals and personality of the owner.
For more information, please call 781-241-2083.
Here's what people are saying:
"Diane is great with our feisty little puppy. He looks forward to playing with her and she really cares about him and goes above and beyond to make sure that our pup is well looked after. She is always on time and reinforces all our house rules for Mica, which is great for training. Leashrly Life gave us the best options for pet-sitting and I am a very happy & satisfied customer. " – Chandana
"Thank you for hooking us up with Mary Ann. Louie was so happy when we arrived to pick him up…I think he would've stayed forever!! We will definitely be using Mary Ann again. She was WONDERFUL!"
"Lisa, thank you for making our vacation relaxing by finding Ali for Mattie. She was amazing!"
"I wanted to let you know how happy I have been with Leashrly Life. I use both your dog walking and dog sitting services and I have been beyond impressed. In January, I got stuck in the Dominican due to a winter storm and Jet Blue's regulation crisis. I cannot tell you how fabulous our dog sitter, Dee and Lisa were at assuring me that they would take care of my dog and that I did not need to worry. Lisa is also great. She always gets back to me in a timely manner and is amazingly helpful."
"Thanks again for everything. We had a great experience with Leashrly Life and truly appreciate all the TLC that has been given to Cyrus and Marcus."
"I just wanted to tell you how happy we were with Sandy's sleepover arrangements. Allison, Henry and their family took great care of Sandy and returned her to us happy and healthy. We will be sure to call next time we go away!"
"I wanted to let you know that we were very pleased with Craig and Millie was very happy. She got along great with his dogs and him."
"We wanted to thank you for what appeared to be a smooth transition for our dog Luna. We hope Cathy wasn't too inconvenienced by Luna being stubborn and shy, but I know she is amazing with animals and had no doubt she would be successful in getting Luna to do what was needed. We were very pleased, and I think utilizing your company's services going forward for travel situations will definitely be top on our list."
"Thanks so much for everything you all do for Bauer! He is such a happy pup when Mary Ann comes. My husband has most of the winter off due to the nature of his job and will be around, but we decided there is no way we are letting Mary Ann go! Bauer would miss her too much!!!!!!"
For more information, please call 781-241-2083.