If you are considering hiring a dog walker/pet sitter, here are a few of the benefits of working with Leashrly Life vs. other pet care companies:
Peace of mind. We have been told we are "the only team" trusted enough to leave with their pet. We understand your pet is your family and that is exactly how we treat your animal. Just request our references and learn exactly what our clients are saying about us.
Customized, personalized service. We tailor a plan to work with your schedule. Pick the dates, times, length of visit and what you'd like us to do. If you need hour-long hikes to get some pent up energy out, or simply a short potty break for your pet, we can mix and match services to come up with a plan that works for you.
Connect with your pet while you are away. Ever wonder what your pet is doing when you are not with him? Our walkers can text you updates, photos or videos of your pet while you are away. There's no extra fee for this service. It's our gift to you!
Caring team members! Leashrly Life provides qualified walkers and sitters to care for your pet. All of us LOVE animals! Simply schedule a meeting so you and your pet can get to know us. Our "meet and greet" is part of our family-style service and there is no charge for this introduction.
Availability. Our team is always available to help you. We work whenever you need us!
Pet Sitting Services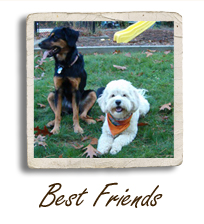 Offering personalized, in-home care for your pet,

is not a group setting whereby your dog is cast with a large number of other animals. It is a one-on-one residential pet sitting service. It is offered to a limited number of pets at a designated time (there would not be more than one or two pets with your pet). It is an in-home service and your pet is treated like a member of our family. Therefore, space is limited and reservations are requested early. All rates are per dog. Households with multiple dogs/pets may qualify for a reduced rate.
Customized Service
We also offer pet visits to your home. We can come once or several times a day depending upon your schedule. This will allow your pet to keep it's normal routine, remain safe and comfortable and still receive exercise and personal care. Rates may vary depending on location and schedule. Call for details.
Overnight
Overnight stays by appointment only. Rate is $65 per night. Includes feeding, walks, playtime, and medication (if applicable). If dog is picked up by Noon on final day no additional charge applies. After Noon, a $30 day rate applies. Reduced rate for multiple dogs. Click here for our Day Care rates and information.
We ask that owners bring enough food for the duration of the dog's stay so that we do not have to change the dog's diet, reducing the chances of stomach problems. Proof of vaccines required prior to dog's stay.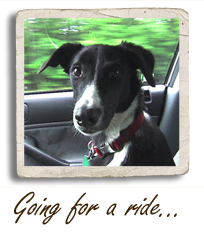 Pet Walking Services
Benefits of our service:
Exercise and play
Alleviates boredom
Increases social skills
Helps control barking and chewing
Mental and emotional well-being is increased
Good manners are promoted
Your dog's needs are being met so at the end of the day, your dog is tired and ready to settle down with the rest of the family!

offers personalized care for your pet. Group walks are limited to a couple of dogs at a time. Because it is not a large group, your dog will receive lots of personal attention and will be watched carefully. Pet walking services are offered to a limited number of pets at specified times. It is a specialized service and your pet is treated like a member of our family. Therefore, space is limited and reservations are requested early. Only non-aggressive dogs are allowed in group walks.
Rates vary based on a number of factors including care required, drive time, proximity to a walker/sitter, size/breed/temperament of pet, length of visit, etc. Call or email us for a formal estimate based on your specific needs.
Please note: Pricing is based on a single dog (on-going & basic). Call for rates for multiple dog households.
Dog will participate on a guided off-leash run to a park or designated hiking area with other dogs. Your dog will explore streams, fields, and wooded areas while actively socializing with other dogs and getting wholesome, adventurous exercise. Before participating, dogs must demonstrate the ability to respond to human commands and have good social skills with people and other dogs.
A new kind of DAY CARE!
If you are looking for care, attention, exercise and companionship for your pet while you are away, look no further.

now offers a personalized day care option. Drop off your pet for a half day or full day and we'll be sure he gets the attention he deserves!
We offer a small day care environment and we do not crate pets (unless requested). We are not a boarding facility or a traditional day care establishment, but rather a customized service provider that offers an environment best suited for your pet. We only take 1dog at a time (per sitter) so you know your pet can have one-on-one attention! And, your pet will receive both alone time and walks in a safe, caring environment.
Our sitters are caring, loving families and individuals who enjoy the company of animals and treat every pet as a member of the family.
For all Pet Walking and Pet Sitting Services, dogs must be non-aggressive and not have barking or behavioral issues. All dogs are required to have received all standard vaccinations and are flea and tick free. Proof of vaccinations will be required. In the interest of the health of other dogs, please be sure your dog is not sick prior to using any dog service.