obedience programs are designed to provide you with the skills you need to have the best possible relationship with your pet. Our programs provide structure for your dog, while offering you the opportunity to learn patience, praise, repetition,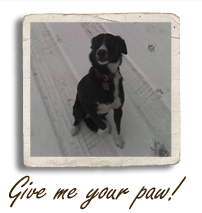 and proper communication with your dog. You will learn how to relate to your pet and help him/her become a more integrated member of your family. Through love, praise and reinforcement your pet will become a more calm, secure and confident member of your family and your home will be a welcoming place for everyone.
Why should I train my dog?
Dogs need structure and exercise. Boundaries and proper exercise often help keep dogs from becoming aggressive, stressed, confused and insecure. Without proper training these symptoms can lead to inappropriate behaviors such as chewing, excessive barking, stealing food, or marking, etc. If a dog is misbehaving it is because the dog does not understand which behaviors are and are not acceptable.

works with you to help you communicate with your dog the structure he/she needs to be the best pet they can possibly be.
What is the difference between
training and other training methods?
Good training is more than just learning how to tell your dog to "sit" or "come", it is a way of life for the dog. At

, we practice a philosophical approach to teaching. Here, you'll not only learn proven methods of instruction and reinforcement, you'll also learn the reasons why you are doing what you are doing.
Our training sessions begin with an initial observation of the dog's body language. Trainers will assess your dog's behavior upon greeting and observe your pet(s) in various environments. Once the trainer has a better understanding of your pet's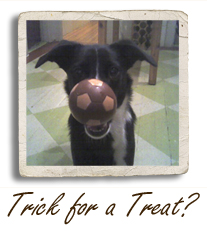 temperament, he/she will work with you to help you read and recognize your dog's body language. We will then demonstrate effective communications through basic commands.
Trainers will show owners how to communicate effectively with their dogs and teach your pet to learn with rewards. We work on various commands in different environments including taking short walks to go over the importance of proper leash etiquette and how that activity affects your entire relationship with your pet. Trainers explain how using forceful tactics such as pulling hard on the leash creates tension and does not encourage your dog to want to work with you. The trainer will also show owners how gentle leash corrections along with using verbal cues are more effective tools in developing a confident and happy dog. After working closely with you and your dog, our trainers will ask clients to demonstrate techniques to ensure the skill is being executed properly.
When teaching commands, it's important to understand their dog may need different motivators in different situations. Trainers teach them to use verbal or physical affection, toys and treats to motivate. Most dogs respond well to verbal cues in a playful atmosphere and are easily able to learn to associate their actions with our words.
Once a dog has learned to understand commands in a calm setting, we progress to practicing with more distractions. We stress to owners that every dog needs a balance of direction and freedom. An obedient dog is able to focus on their owner in any situation. If a dog is overexcited or nervous, they will not be able to focus.
At the end of a training session, we give clients a summary of our session. This involves discussing the causes of any issues they may be having, and steps to take to resolve them. We make sure any remaining questions they have are fully answered, as well as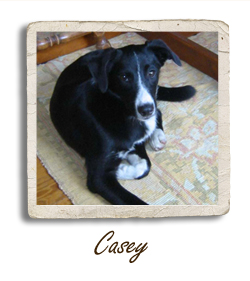 setting clear goals for them and their dogs. On our subsequent sessions, we make sure techniques have been successfully implemented and review what we learned since training began before we move on. With each session, you will see improvement and you will gain the confidence to better understand your pet. Every dog is an individual case, and what level of training we can expect to accomplish in a session depends on a number of variables including owners' knowledge of dog behavior.
What training programs does Leashrly Life
offer?
Private lessons are designed for owners to help them better understand their pets and to allow them to work closely with their dogs.
Puppy Training Program (45-minute consultation to discuss specific issues or 1-hour one-to-one sessions)
For puppies 10-20 weeks old
Basic commands (sit, off, come)
Proper corrections

Housebreaking through crate trainng
4-week Training Program (for dogs 5 months old or older); 45-minute classes
Heel and loose-leash walking
Additional sessions are available if advanced training is desired.
Please email us at info@leashrlylife.com for pricing and for more information on our philosophy and how our training programs work.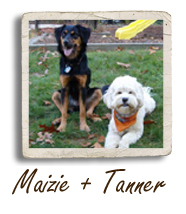 If you reply to us via email, please be sure to check your SPAM folder as our reply may automatically land there. Also, be sure to add Leashrly Life to your contact list so our correspondence is sure to reach you.
Puppy consults and obedience trainings are typically held at client homes, at Leashrly Life in Norfolk, MA or a public space such as a dog park or hiking location depending on location. Proof of Rabies vaccines required prior to beginning any obedience-training program (does not apply for puppy consults).
For more information, please call 781-241-2083.