Police Praise Hero Dog Who Nabbed Would Be Suspects
Posted on November 14, 2017 by PDG DEV No comments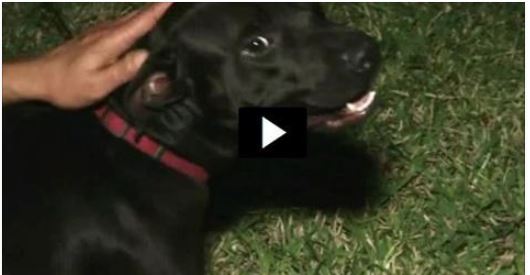 Mario Figueroa was out in his Daytona Beach, FL, backyard, lighting his fire pit when two suspects running from deputies burst onto his property.
Figueroa told Mario Figueroa told local news station News6
"I was standing right there and didn't even see the gentlemen coming in from behind me,"
A Volusia County Sheriff's helicopter caught Figueroa's dog, Giorgio, forcing one of the suspects to the ground."All of a sudden I hear the dog tackle a guy in the yard, a gentleman runs by me and I hear one of them say, 'Get the dog off me,'" he said. He didn't even bark.
The guys were on his territory and he took them down," Figueroa said.Deputies said the men were driving with a stolen tag and ditched the car a street over.Figueroa told News 6 that Giorgio, a 2-year-old rescue, was just protecting his territory."Yeah, he took him down like a professional police dog. He's pretty awesome," Figueroa said. "Giorgio just took care of me. He's a wonderful dog."